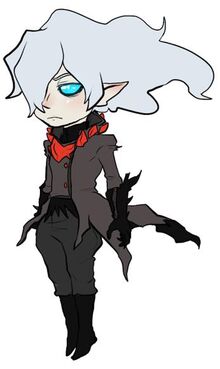 Schwarz

Shiny
No

Relations

Traits

Other
-
-
-
-
-
-
Schwarz is an evil bastard. Hes a douche like none other, while most Pokemon are douches cuz they're water or ice or legends... and while he is a legend... Hes just pure evil. He torments people in their sleep and tries everything to get the world to be covered in darkness so he can reign supreme. Since he spends most of his life in peoples dreams (HEYFREDDY!) he has frequent contact with Virgil, who eats dreams... and sometime almost him.
Selene is easily annoyed when Schwarz does stupid shit. (She annoys him with her nagging).
Mah Virgil and Schwarz arguing. Schwarz raids dreams and Virgil eats them... this could be a bad match. Also ya cant kill a dead guy Schwarz ... nope nope nope.
Ad blocker interference detected!
Wikia is a free-to-use site that makes money from advertising. We have a modified experience for viewers using ad blockers

Wikia is not accessible if you've made further modifications. Remove the custom ad blocker rule(s) and the page will load as expected.